The Tool of Choice for Folder Synchronization
Sync folders easily, without having to manually log in to your servers every time.
Click a button and you are good to go.
SyncBelt simplifies everything around folder synchronization.
Download
Manage multiple projects easily and know what exactly is going to happen before committing.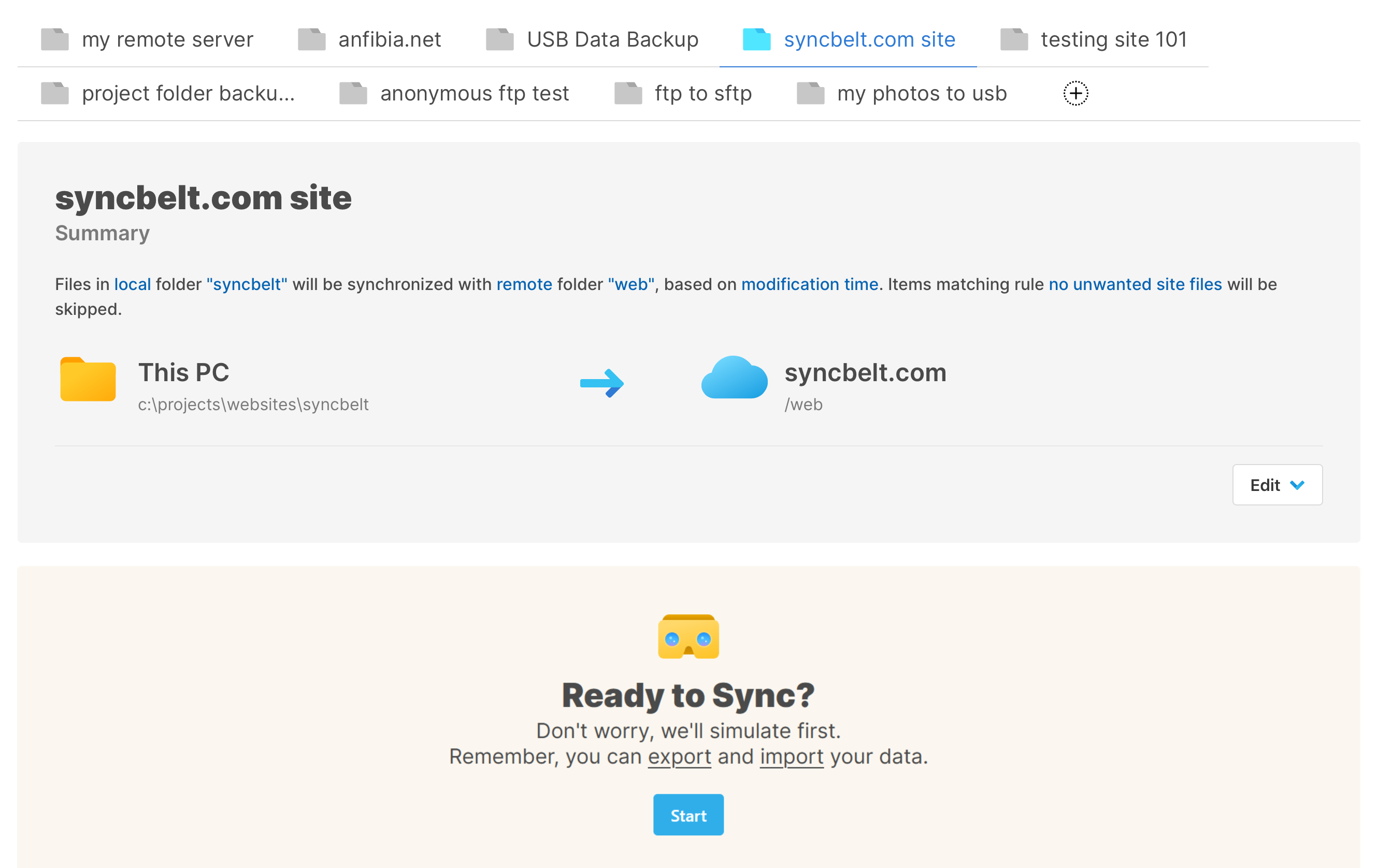 Synchronize Websites
Synchronize your sites with SFTP/FTP, skipping files, based on modification date or size, changing permissions, following your set of rules.
Back Up Your PC
Make sure important data is safely copied to an external drive by clicking a button. Synchronization allows to copy only new files, skipping unwanted or temporal files.
You Are In Control
Compare files before synchronization. You will know what is going to happen and make changes, if necessary. After the process is done you will be able to check a detailed report.
SyncBelt
Copyright ©2021 Anfibia Software. All rights reserved.